"I've spent 30 years bringing families back from the brink – one intervention at a time."
It's never too late to save a loved one from the grip of addiction. 
Our Approach to Addiction Interventions
Collaborative Family Intervention™ is a powerful, non-confrontational approach that assists entire families who are struggling with addiction, alcoholism, and/or codependency. Interventions are facilitated by myself, a licensed therapist who can assure patient privacy and the highest level of care. This unique method allows the whole family to experience the process jointly, restoring hope and rebuilding their lives together. Learn how a well-designed intervention is an incredibly respectful and loving process that actually strengthens families.
Collaborative Family Intervention integrates key elements of all modern intervention approaches with the most current evidence-based clinical techniques to provide assistance that is customized for each family's individual needs.
Some of the more common clinical indications include:
Substance Addiction Interventions
Process Addiction Interventions
Sex Addiction Interventions

Internet Use Addiction Interventions

Food Addiction Interventions (Eating Disorders)
My Background As an Interventionist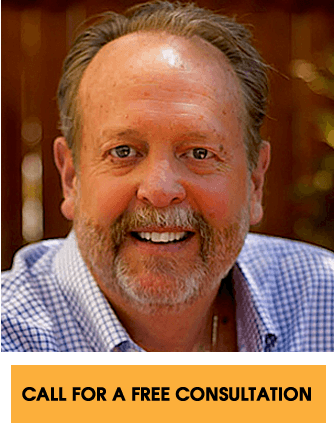 I've been conducting successful family interventions since 1986 and during that time I've become widely accepted as San Diego's preeminent intervention specialist. I have guided and supported thousands of families as they learn to deal with alcoholism and the full spectrum of today's addictive disorders. My combination of forty years working in the field of mental health, thirty years as an interventionist and twenty-five years as a Licensed Marriage and Family Therapist, positions me as one of the most skilled interventionists in the field.
Hiring a skilled and deeply experienced interventionist is critical for what is one of the most important events in your family's life. Few intervention specialists today can honestly claim providing interventions to hundreds of families, much less thousands. This requires a consistent devotion to work that spans decades. Having worked as the lead interventionist for the prestigious Scripps Memorial Hospital McDonald Center for several years in the 1980's, it was common to have three or more interventions in process every week. This working relationship continued into the 1990's when I began my private practice as a licensed therapist – where I have continued to offer intervention services for over twenty-five years.
As a result, I am one of a select few interventionists in the world who has provided well in excess of a thousand interventions. Depth of experience is an essential component in high level competence.
David and I have worked together for many years finding the very best treatment options for his intervention clients. His 30 years of work as a licensed therapist and decades of experience as an interventionist place him at the top of his industry. His clients can absolutely trust that they are in the hands of one of the finest interventionists in the country. I would recommend him without qualification.
David Christopher has been a godsend to our family. He directed and helped facilitate a successful intervention for a close family member and was caring and responsive throughout the process. He also has worked with a adolescent family member for several months and has shown caring, compassion and professionalism throughout the process. As a therapist myself I would highly recommend his services particularly for any family dealing with substance abuse issues
If I had to have someone intervene on me, it would be David.
It's never too late to save a loved one from the grip of addiction!
Give me a call today for a free, no obligation consultation.